Tree I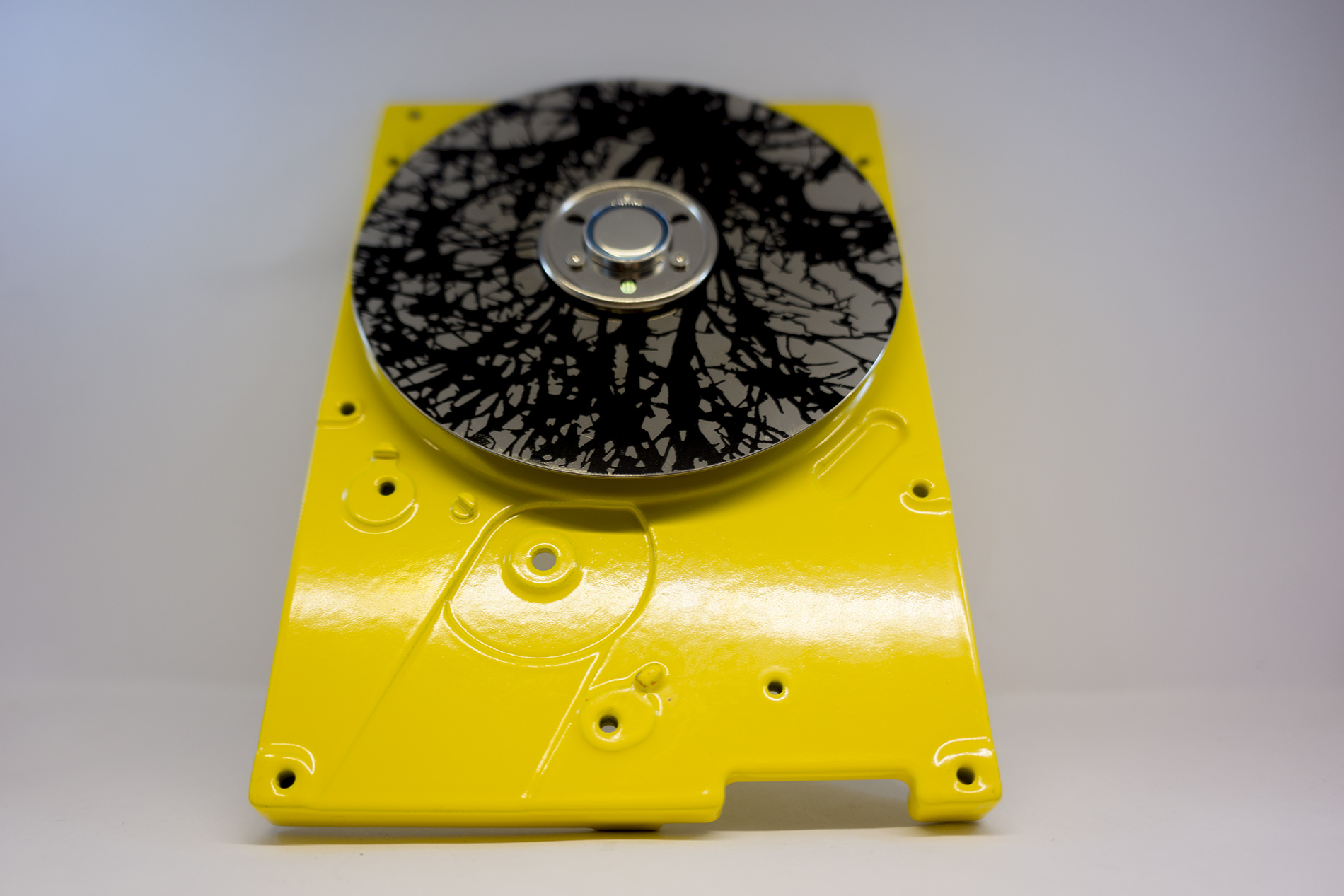 Mirror, Mirror on the wall - who is the sustainabelst of them all?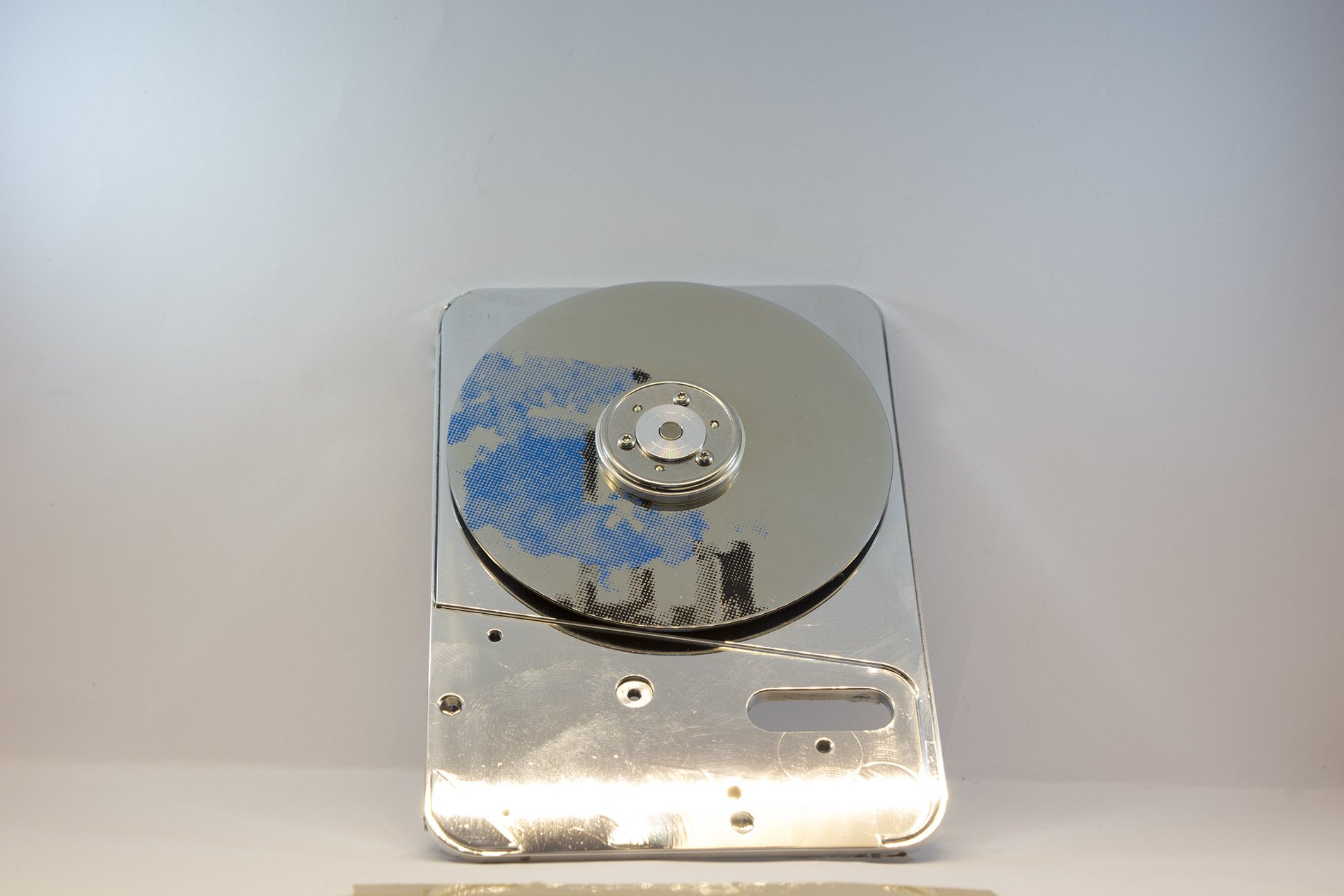 Mirror, Mirror on the wall - who is the sustainabelst of them all? Art made of Hard drive parts
are you certain? (or do you still believe in politics)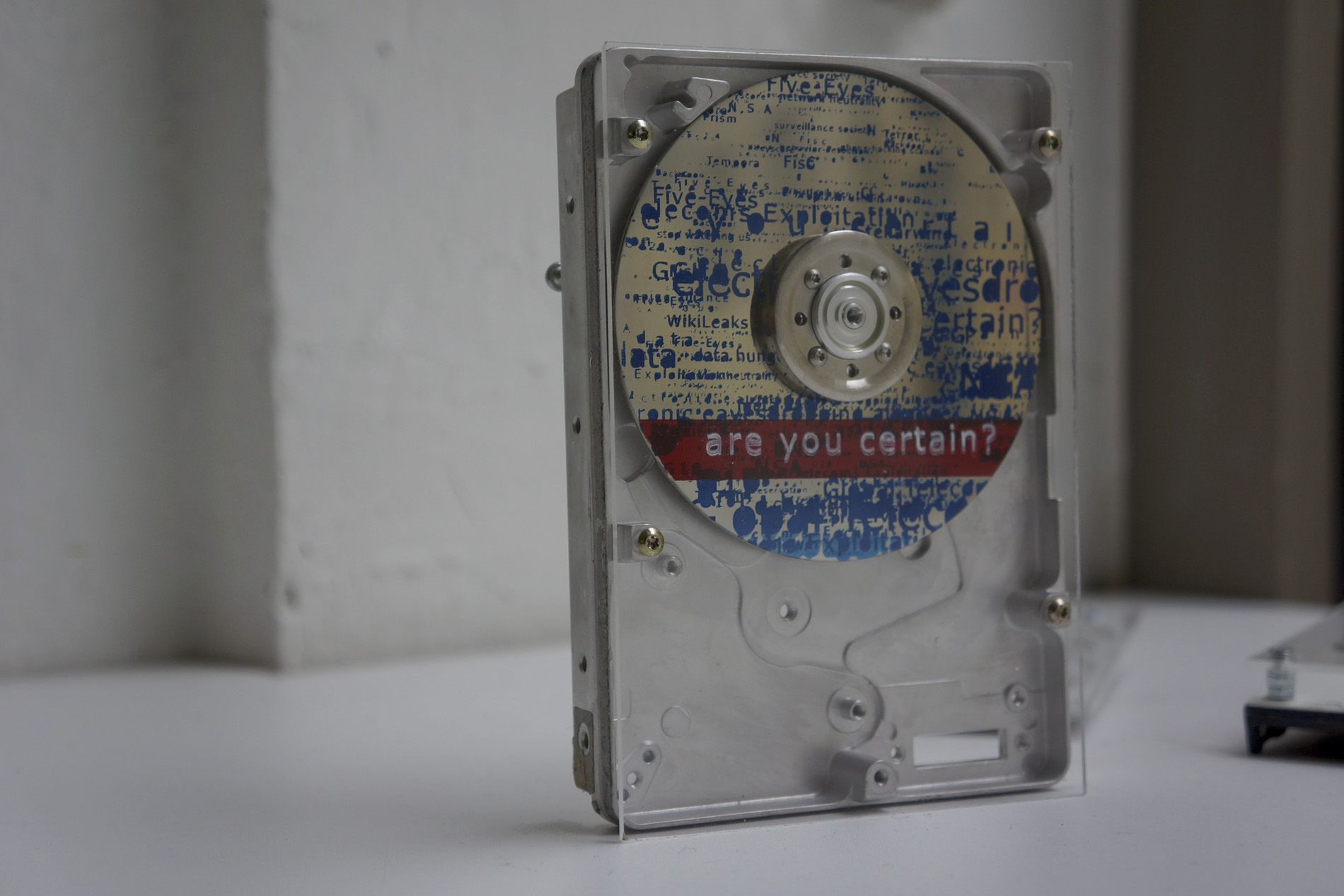 Part of the brave new words series. Are you certain is the queston the viewer has to answer. The smaller letters in the background form words like SSL, Encryption, Wikileaks, Whistleblowing, etc. The brave new word series reflect on the words we learned since Edward Snowden leaked the NSA documents.
Silk screening on an open 3.5" hard drive driv. The print is protected by acrylic glass.
untitled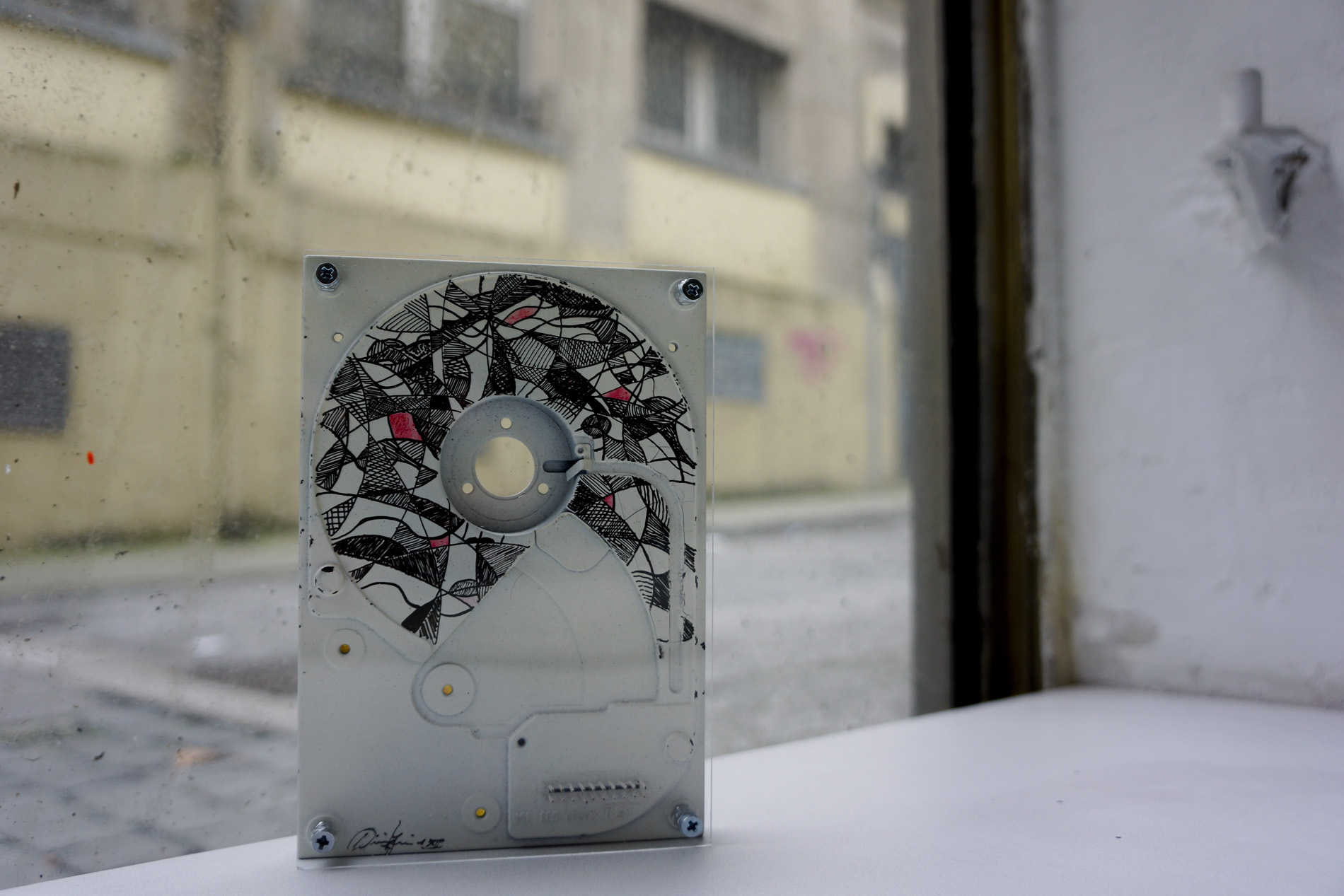 its your responsibility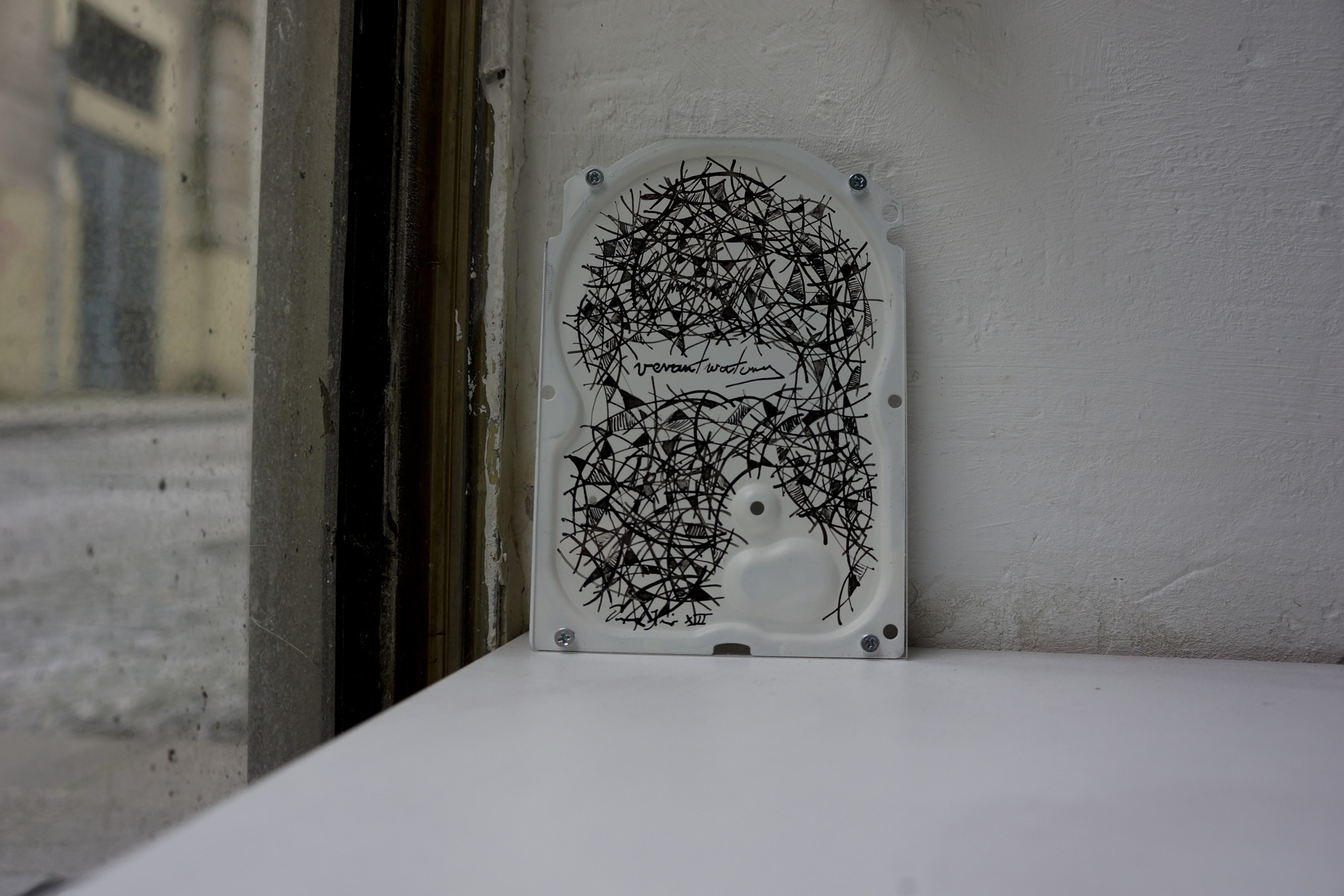 as cold as eyes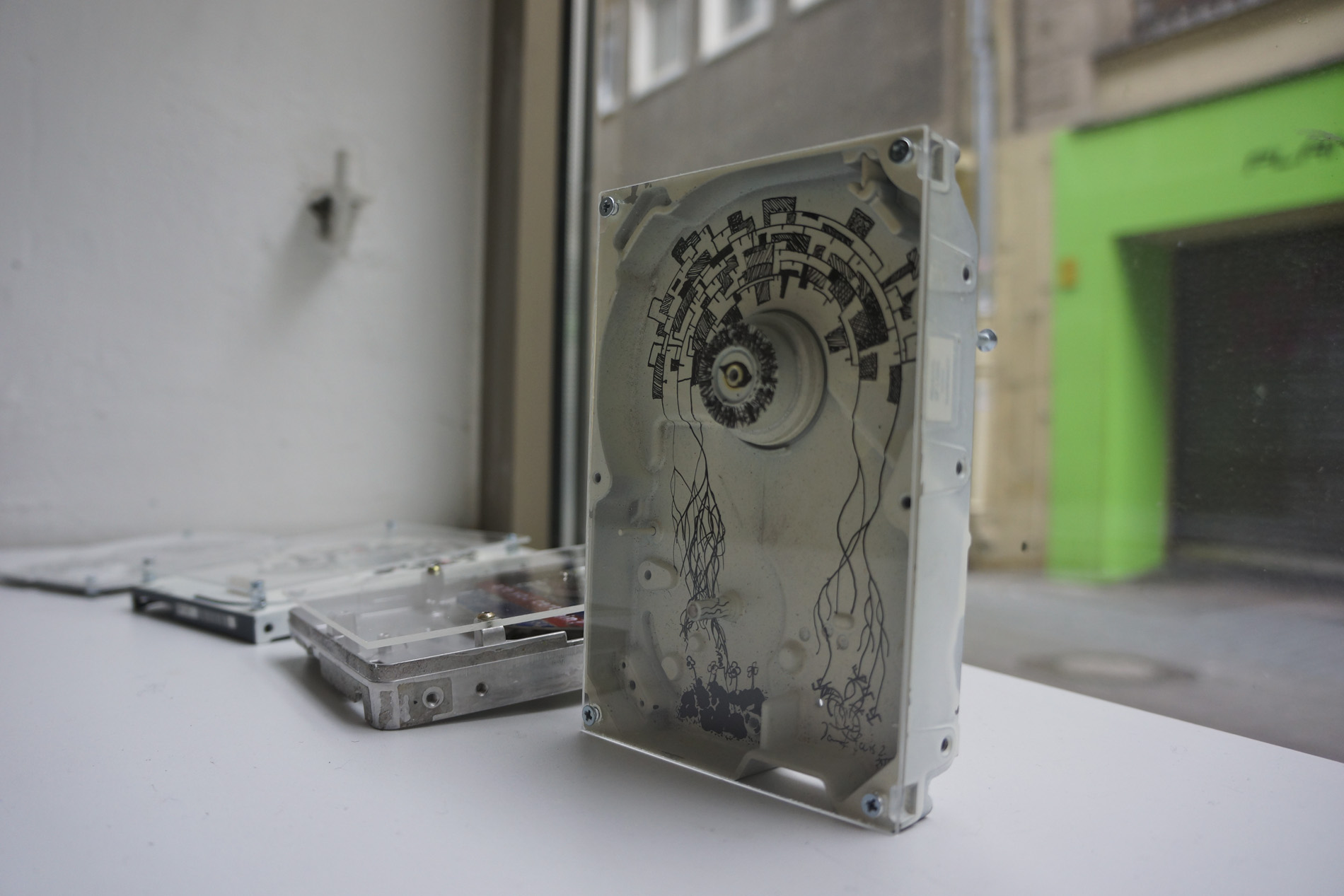 Hanged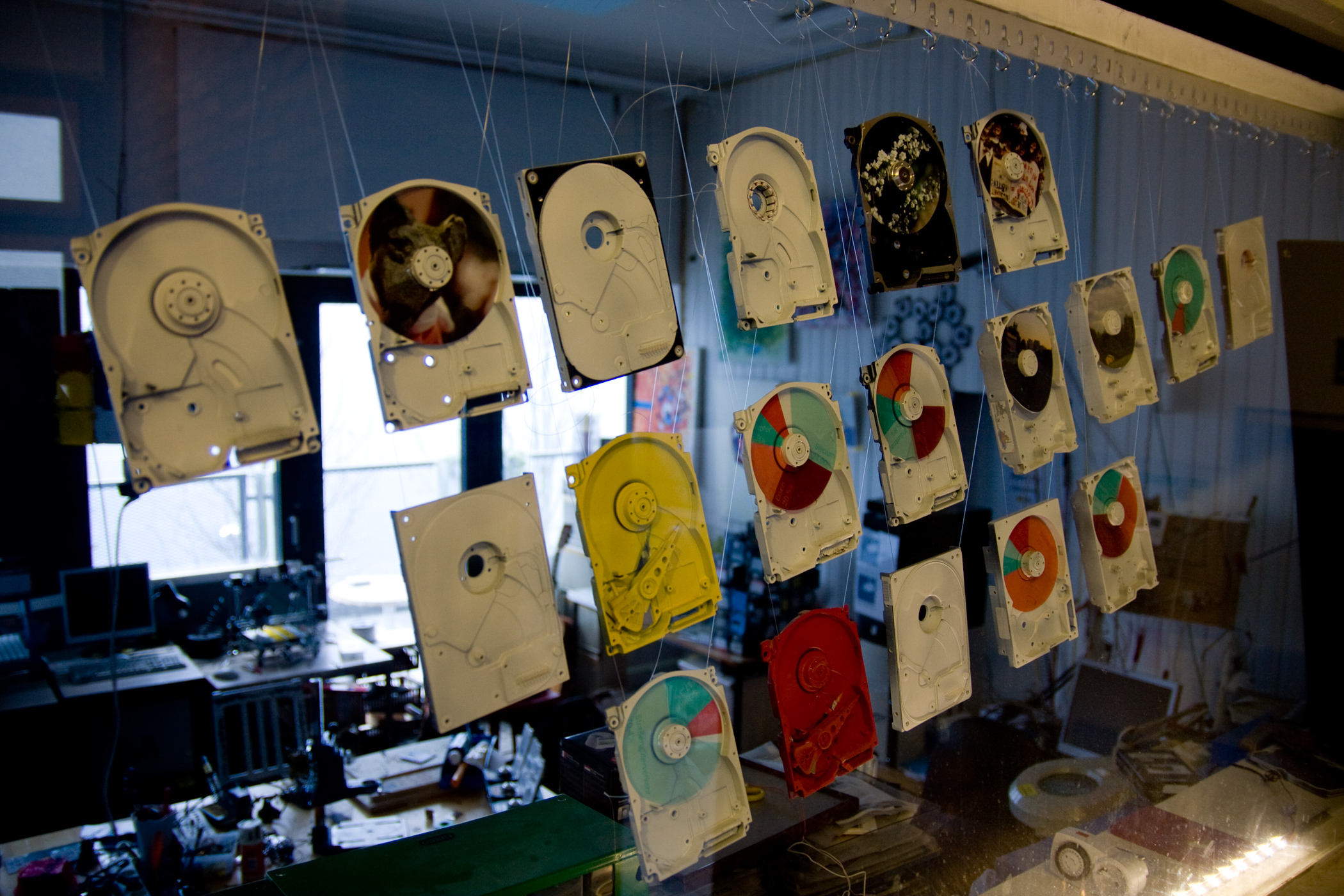 Bei "Hanged" werden OpenData Informationen genutzt. Als Informationsträger dient Hardwareschrott, in diesem Fall alte Festplattenchassis. Die Informationen beziehen sich auf den CO2-Ausstoße in Deutschland, Anteilige Aufteilung des Energiemixes, Rohstoffe in Handys, etc.
Dem gegenüber stehen verschiedenste Photos welche Menschen und die Umwelt zeigen.
Less 04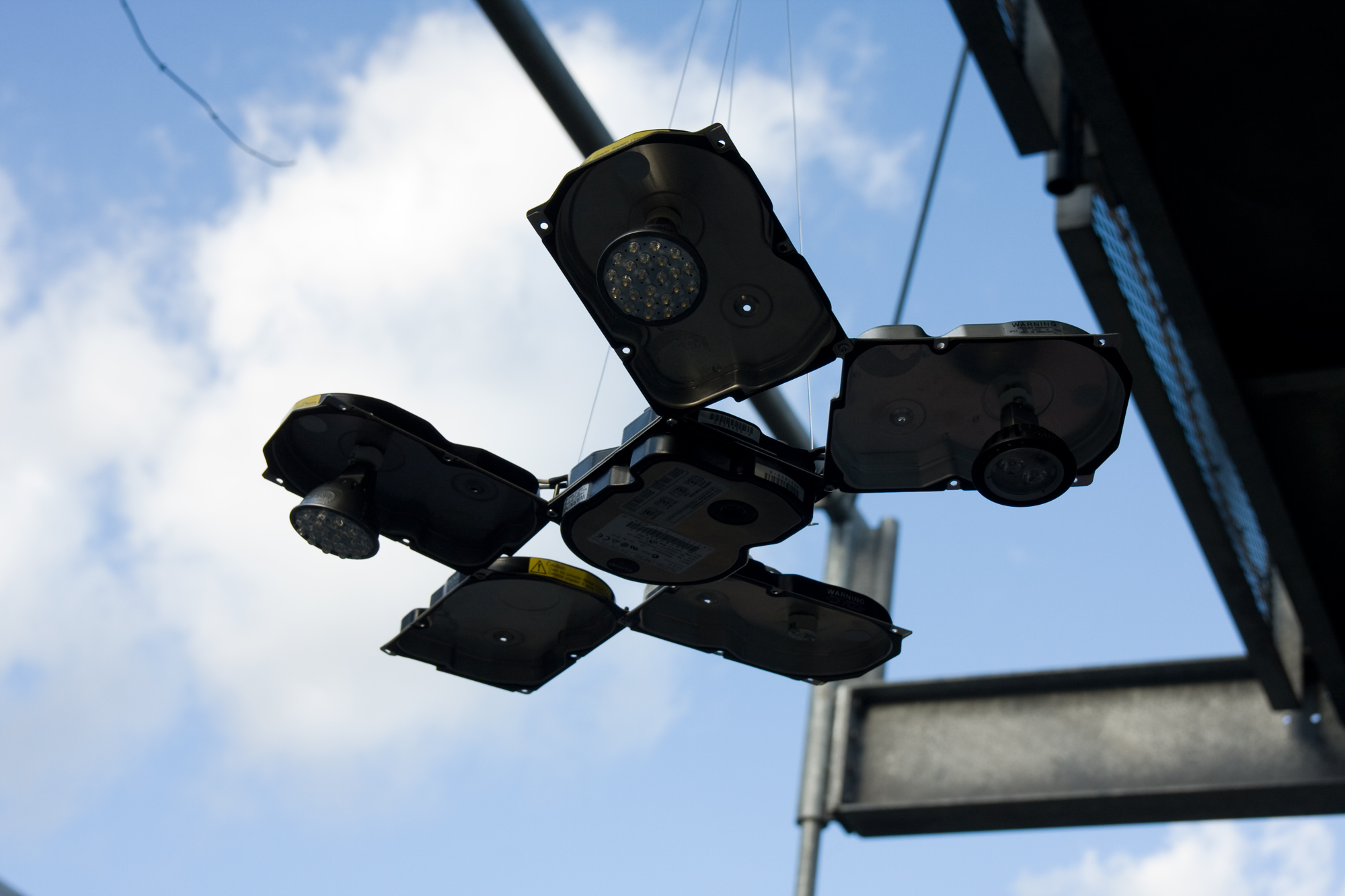 Less 04 ist eine Deckenlampe zum Thema "weniger ist mehr". Genutzt werden LEDs wobei nur 3 der 4 freien Steckplätze belegt werden. Einer der Steckplätze bleibt also frei. Als Halterung dienen alte Festplatten-Chassis. Es handelt sich somit im weitesten Sinne um eine Upcycling-Installtion.
Dies ist die vierte Lampe aus einer Serie von 5.
______________________________